"Find leads, it's quite easy!" If you've ever wandered into lead generation for web design business, you would know this is far from the truth.
Beside being the youngest across industry verticals, web design and development industry has emerged as the most popular and one of the most profitable 'business' in the modern digitally-run world. Web industry (with its abundant web apps, mobile apps and websites) offers provocative website designs and robust websites using PHP, Java, SQL, Ruby, HTML/CSS etc.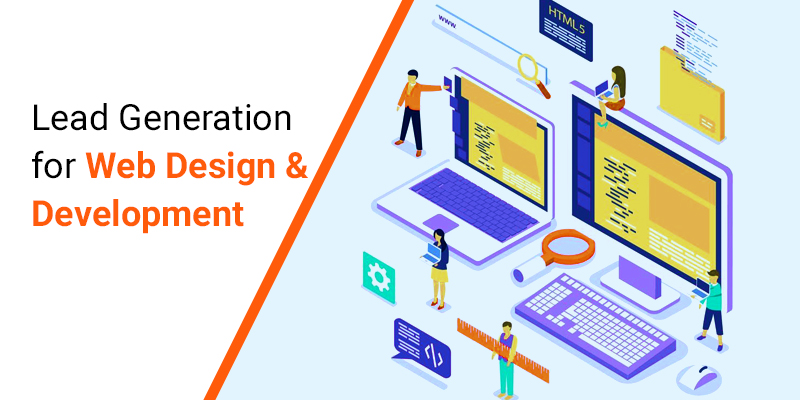 If you are craving for authentic leads without months of knocking on their doors, obtain our tailor made web solutions and acquire hot leads from wherever and whenever possible.
We shorten the lead targeting to lead nurturing phase by leaps and bounds!
Add value to your growing business
Your business needs validated leads to grow. You need leads that are compatible with your business services, to ensure leads stay and get converted.
Our team is designed to assist you find leads that make sense to your business and guarantee dearness for your product/service. In the most simple words,
We place suitable ads in our in-house websites

We educate the prospective leads about your unique product/service

Interested ones acquire further information

We send follow up Emails which are more likely to be responded

Leads are validated and verified

You get what you desired; hot, qualified leads
Acquire the best leads with unparalleled tactics
With the help of our greatest assets, i.e. the highly skilled web designers, web developers, SEO experts, digital marketing specialists and content crafters, we have developed a pool of engaging websites for almost every sector.
Your sales cycle functions more swiftly with better targeting, qualifying and appointment setting, allowing you to close more deals in a given period.
We follow a bucket full of possible methods to help you dig well qualified clients. Some of them are:
PPC and paid advertisements

Mix of Cold calls and Emails

SEO optimised videos and images

User friendly interface & navigation for inhouse websites

Landing pages, web forms, quick contact forms, prominent CTAs
Remarketing: A secret tactic for obtaining loyal leads
Our lead generation specialists jump in to get visitors educated about your product/service and evade them from forming any prior opinion or making decisions before they actually reach your sales team. Since we have been in this industry over the years, we are very well-aware of tactics that can be followed to remarket your leads, such as
Segmenting visitors in funnel stage

AMPs for websites with latest web design/development trends

Using cross channel retargeting

Gmail marketing
Validating online visitors to generate more leads
Keeping pace with the changes in digital sales platforms, our Lead generation company approaches have transformed over the last decade. We term our service as 'successful' only when our client is able to turn the leads provided by us into sales.
A mix of marketing/sales methods are applied to attract top-of-funnel traffic to our pool of inhouse websites which is then retargeted to your product/service via inbound and outbound programs. We keep a vigilant eye on visitors arriving on our pages, record their intent, monitor their interests/actions (making a query, clicking on CTA, pages visited, etc.) and analyse user suitability for your product/service.
Upon obtaining the leads, the first thing we do is verify the information given by them such as their contact details to ensure that the leads we share with you are authentic.

Follow up emails are sent to new leads generated

To keep you updated of new leads generated instantly, we have a system of email notifications, exporting leads, and integrating theme as well.