The success of a business downsizes to the recorded sales of its services/products. And on what does the sales depend on? Well, solely on effective vendors! As a value-added company, it is a must for you to onboard new vendor partners for expansion or even routine functioning of the sales pipeline. But when you do not know who you are dealing with, are unaware of his credentials, lack knowledge of his work processes/services, you expose your business to risks that might have enduring end-results.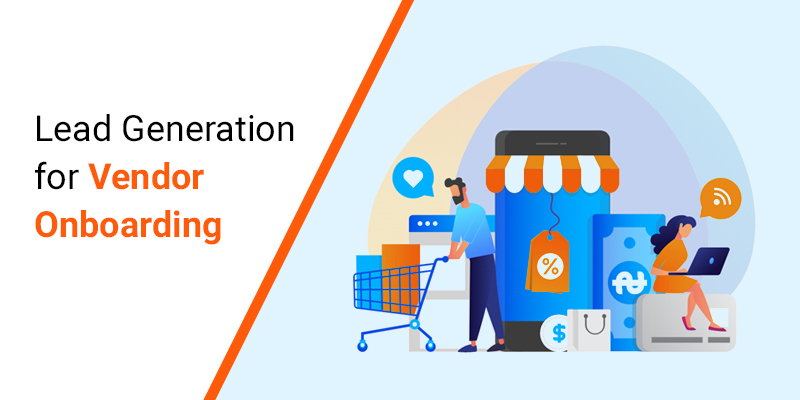 Want hassle-free, riskless and best match solutions to fill crucial supplier positions with the right vendors at the right time? We, at Emarketz, have mastered the science & art of lead generation for vendor on-boarding and can help you find the right leads that add sense to your business.
Streamline your vendor onboarding business
Business performance, management, brand reputation, customer relationships, all are at stake when it comes to the vendor onboarding process. The seemingly easy processes of navigating, segregating, onboarding, and then managing these vendors engulf quite a proportion of time, resources and manpower.
In addition, generating a validated lead/vendor is not everyone's cup of tea given the critical dependence of profits and the fact that vendors are in direct contact with your customers on the ground level. Let's have a look at some of the most reported issues in the process of vendor onboarding:
Creating vendor evaluation and approval policies

Developing vendor portal for data collection

Ensuring a multitude of legal compliances and rules

Devising concrete and structured process for vendor partnerships

Monitoring vendor performance and conflict on roles/controls
Strategic vendor management for plain sailing
Quality Lead generation services are the lifeblood for any business. But finding real-time leads in the wake of third-party services & sources can be quite tricky. Whether you are looking for a constant flow of validated leads for your business or want to hone your brand voice, the team at Emarketz is a leader in providing customized solutions in a time-bound manner.
1. We help you develop clear-cut policies on user roles/controls and help reduce potential friction
2. We assist you to help your data accuracy and streamline information collecting process
3. We implement automated processes to enhance efficiency & reduce human-errors
4. We develop a custom vendor onboarding process for your business with segregated phases for each vendor getting onboard
5. We create well-researched and well-thought vendor qualification forms
6. We have an automated system of handling partnership deeds, NDA, SLA, and other contracts
Acquire leads through 'reminder ads'
We place stellar content in our in-house websites with CTAs, web forms, quick links, user-oriented problem-solving blogs, etc. these high-traffic websites are embedded with the latest technology/tactics to convert our visitors into your leads!
Through emails, ads, etc. we try to reach out to visitors who have left our webpage without availing your service. These remarketing ads can improve the likelihood that our website visitors return to our landing page and perform an action.
Some of the remarketing strategy used by our team for vendor-onboarding are
a) Dynamic remarketing
b) Standard remarketing
c) Email remarketing
d) Remarketing of Video Creation Services
Upon acquiring plenty of leads through remarketing, we verify and filter the leads depending on their authenticity. Only the leads that are validated are transferred to your sales department.