With the widespread acceptance of Reverse Osmosis (popularly known as RO) over traditional technologies owing to absorption, distillation, and extraction, a great number of new entrants providing RO services are wading into the sector. While well-established companies are dominating the current market, it is becoming next to impossible to generate leads for small & medium-sized companies.
The sluggish growth in the RO services market coupled with the slow adoption cycle poses a great threat to the industry. Get the most of the market pie by availing Emarketz's niche lead generation service to convert visitors into leads and leads into customers.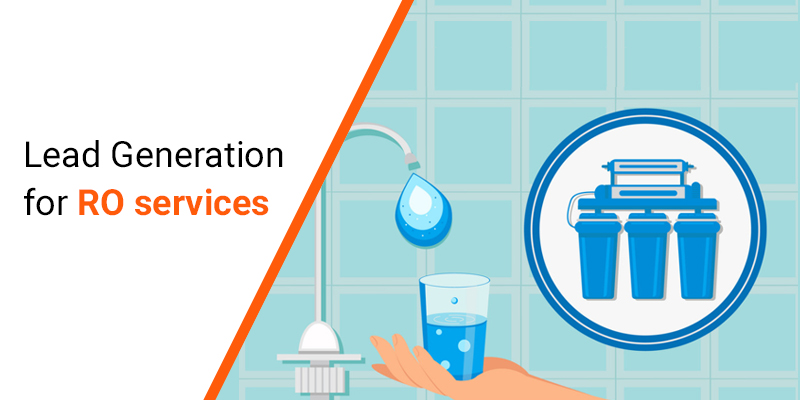 Refrain leads from leaking out of the sales funnel
As per a recent global competitive analysis, with an aim to improve their product's value, RO market competitors are framing conventional plans to leverage social media and digital marketing services in a way to bring about the greatest flow of powerful leads in the current market scenario. However, only a meager chunk of companies are actually able to devise the right mix of strategies to tap on their fair share, while a major proportion is failing miserably.
You might have faced one or many of the following challenges in the quest to expand your market footprint and generate increased leads:
Inability to identify new geographic markets, organizations, and contacts

Lack of content marketing abilities that stand against competitive prices from established rivals

Absence of trending digital marketing platforms

Faulty marketing models with redundant marketing strategies and tools

Limited thought leadership directing behavior and ideologies of sales managers

Internal strategic hurdles; team performance and efficiency, process and team alignment, transparency, user-friendliness

Missing or ignored skill sets
You might be working currently with a strong sales/marketing team which undertakes marketing your RO service business. But no marketing strategy is ever complete without a robust lead generation regime which combines the best of sales and marketing strategies. More than 55% of marketers across the globe say that generating traffic and quality leads for professional service providers is their largest marketing challenge to survive and thrive 'in the jungle'.
Modern consumers are well-informed and seal the deal only if they are fully satisfied with the service offerings. In digital marketing terms, this would imply interactive, informational content with appealing CTAs, quick links, smart web forms, pop-ups, meaningful subscriptions presented on user-friendly websites.
Getting to the basics of the sales funnel and devising cutting-edge lead generation tactics that are targeted at specific levels of the sales funnel using different digital platforms is key to a fantastic sales model. Let's dive into a few possible ways to generate a large nucleus for your RO services:
Industry-specific, target audience-oriented sales/marketing mix

Assessing buyer persona (specific needs, wants, trigger points, budget, etc.)

Multi-channel, multi-platform marketing

Not too targeted not too generic content for target groups

SEO-optimised landing pages, well-placed CTAs, web forms, opt-in opportunities

Effective lead nurturing strategies for greater conversions

Targeted ads displaying product certifications and verifications

Targeted emailing, rather than mass emailing with a data-driven approach

Website audits to remove bottlenecks from your redundant, unresponsive, non-performing websites
Right-fit leads with high conversions
Our lead verification practices help you get rid of poor leads and gain leads that get converted. We aim at balancing the quality and quantity parameters by our lead validation process. After our remarketing, we scrutinize the user actions and collect all possible information which comes handy while serving target audiences with targeted service offerings. Only the leads that are found legitimate and authentic are shared with your sales department. Our typical Ideal Customer Profiling is done on the following grounds:
Up-to-date listing

Verified demographic details

Matched interests with a company service profile