With the explosive growth in the computing market, there has been a marked increase in the inventions in technologies used to power the computers. Like any other industry, the IT hardware sector exists on selling volume of quality products to new and existing customers. New consumers can find you, but for the more proactive business, you need to get out there and find new customers at the earliest (or at least before your rivals), i.e. you need to generate leads for your sales force to close.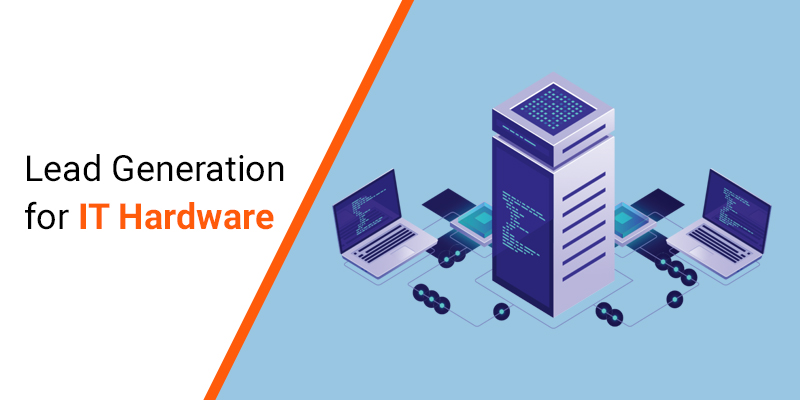 Validated leads are the lifeblood of the IT hardware sector and Emarketz is the pump that can guarantee its continual flow!
High-end lead generation for a brimming sales pipeline is the lifeblood of IT hardware sector (in fact, any sector!). Especially for startups looking forward to building their customer base, small and medium-sized businesses on the edge of expansion and established tycoons targeting niche markets, finding validated leads which give them new opportunities to extend their business network is a bliss.
Plenty of companies profess to have bulk databases gathered from publicly-available data. However, anyone who has at least once availed this service will obviously know that a major chunk of these is only faulty/incomplete/outdated contacts or company names which are of no use to the sales department.
Its hardware sector is recently facing drying organic pipeline that has slowed down to dribble, the team at Emarketz, publishes advertisements in our websites. If the user visiting our website, shows some interest in your IT hardware service, we then send follow-up Emails which have a high probability of obtaining a response.
Adieu your unproductive leads
You may use various tactics and strategies to draw potential customers; but are they really getting in your pipeline? Tracking customers is easy, but identifying and analyzing buyer persona is another story. User intentions, actions, and interests are a testimony to his/her probable purchase decision. These need to be tracked, tapped and worked upon.
Easier said than done, most IT hardware firms are struggling to survive and thrive in the increasingly competitive market, let alone expansion or growth. Even though you have a well-planned strategy in place (as per your sales or marketing teams) that lets you acquire quality leads, you might end up finding no or poor leads. A basic reason among IT hardware firms is the abandoning of their online lead generation services strategy once their pipeline starts to fill. The reason behind being:
Inability to inspect the channels used to invest marketing expenditure

Difficulty in evaluating the buyer's journey to obtain closed leads

Misuse/underuse of different online platforms

Improper CTAs, irking web forms, unnecessary pop-ups, tough navigation, redundant website designs, etc. that shoo away visitors
A recent survey among IT personnel in large-sized organizations revealed two most typical factors that are a leading failure of sales/marketing teams to fetch new targets:
The prolonged buying cycles in the industry is irking and swaying away from the attention of most sales personnel

Lead generation is often given secondary importance over product diversification or service implementation
Quality over Quantity gets you increased conversions
You may have heard people saying generating leads is a number game. If you get a good number of leads, a percentage of them will convert. We at Emarketz do not believe this. We are strong supporters of quality instead; we deliver quality leads that have a 100% chance of a conversion. We adopt smarter moves and tactics to stay abreast of customer trends, market scenarios, and technological advancements to fetch the client at the very first go.
Affiliated marketing with services that reach the same audience as you

Using text messaging software

Adding QR code to direct mails

Guaranteed SEO Service optimised for landing pages embedded with smart web forms, well placed CTAs, quick links, etc.

long-term marketing strategies; blogs, instructional videos, infographics

Target-based content writing and marketing keeping in mind different buying cycle stages of clients(embedded with long-tail keywords)
Remarketing traffic to fetch more leads
A majority of the modern clientele is increasing getting data-driven and research-oriented, thereby making themselves as a difficult nut to crack for marketers. These prospective leads can get distracted from websites at the blink of an eye and therefore, must be traced, tracked and targeted repeatedly to instigate interest in your product/service.
Remarketing is a simple way of reaching out to your audience and creating brand awareness, giving you a chance to turn a 'missed opportunity' into a 'lead'.
To help you do this, we place engaging and relevant ads in our in-house websites developed by our team of web designers & developers, SEO experts, digital marketing service specialists and content writers. If the web visitor leaves the website anonymously, we retarget them via targeted ads on various platforms.
We also make good use of mobile sites to place targeted content in form of Accelerated Mobile Pages (AMPs). Such interactive pages placed alongside sites talk about technical support (how to pages) and aim at reaching out to the right audience.

We keep track of referrals and do frequent follow-ups with our clients for easy conversion.
The need of the hour for the IT hardware sector is true, finding multiple lead generation sources to gather useful leads that are successful. By gaining a first-mover advantage while reaching out to website visitors through such initiatives Emarketz is able to deliver you the best of the lot.
No lead is transferred to you without verification and validation! We verify their name, contact details, location, etc. to ensure that only 100% authentic leads are shared with you.