Interior design industry, consisting of professionals engaged in the planning, designing, and decoration of interior spaces, is expected to grow by 19% in the year 2019. Although this industry is gaining popularity day by day, if you have witnessed the recent surge you would agree that acquiring leads is its toughest challenge to overcome till date.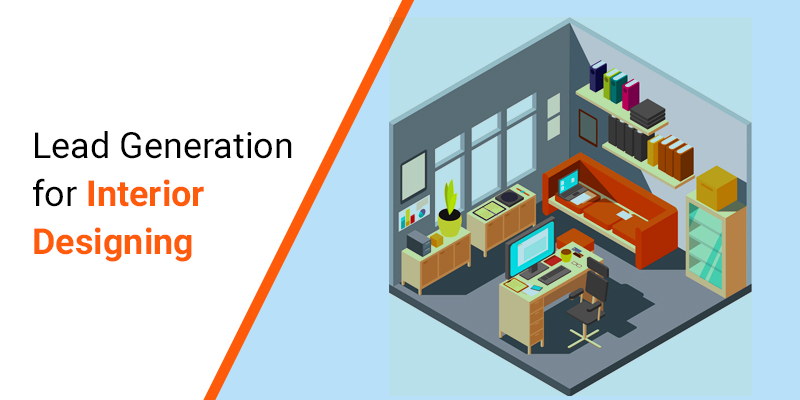 Get in touch with the team at Emarketz to deliver your sales team maximum number of ready-to-serve hot leads on the table!
Make room for more leads for your flourishing interior design business
Marketing, for an overcrowded industry like interior design, can be a tricky process. You will have to deal with a number of challenges of which, finding new & loyal clients is not easy as pie. Finding new prospects is vital for interior design business to sustain and grow. One has to go through several hassles including:
Constant need to upgrade digital portfolio & online presence

Giving your content & website a facelift

Building your authority and presenting your expertise in interior design

Competing against the popular, advanced, easy to do, 'Do-It-Yourself (DIY)' video industry

Neglecting or underusing company websites (most specific to the industry)
Looking for a reliable solution to break through the ground of digitalisation and steer ahead of your competitors? If yes, you need a niche interior design leads generation service provider who can help you outshine the other players by smart leads generation tactics. We, at Emarketz, can push your business towards a fairly visible position by:
Implementing automated drip Emails to nurture your leads

Using automated tracking process to keep track of the ROI of marketing efforts (both online as well as offline)

Displaying high quality images of projects undertaken with detailed descriptions

Keeping track of the leads and their activities

Regular polls, webinars, photo contests, etc.
Clients on a lookout for interior Flyers Design services rely heavily on online reviews and comments by previous users of company services. Keeping the vitality of online presence and a positive image in mind, we ensure that the websites showcase a good amount of reviews, past projects and typical conversations with past clients. Such initiatives help us to build your brand and carve a niche for the services in the competitive industry.
Fetch more visitors and 2x your leads
We multiply the web visitors to provide you with leads by increasing the traffic to our pool of websites built by our adept team of web designers & developers, SEO services experts, content writers, and digital marketing specialists for your sector.
By using advanced remarketing tactics like audience segmentation, source remarketing, RLSA and many more, we 'retarget' the visitors to our websites to increase your conversion rates.
By analysing user intent, actions and activities, we judge whether the visitor is a probable lead or not. For all qualifiers, we verify all the details of the user before handing over the validated leads with your sales department.
Generating useful leads is no big deal if done in the right manner. We use a mix of our tried and tested marketing/sales tactics as well as conventional smart moves that display a good track record of leveling up our clients' lead generation game.