According to a recent survey, about 67% of the population is still underinsured, uninsured or simply clueless about insurance altogether. This marks a great opportunity for anyone in the insurance industry without a doubt. But the hardest part of 'doing and staying' in an insurance business is finding validated leads. Although you know your business inside-out, insurance isn't one and done deal.
Moreover, the industry is at the crossroads of development which when tapped effectively, can serve as a boon to the country on a pathway to becoming an economically developed country.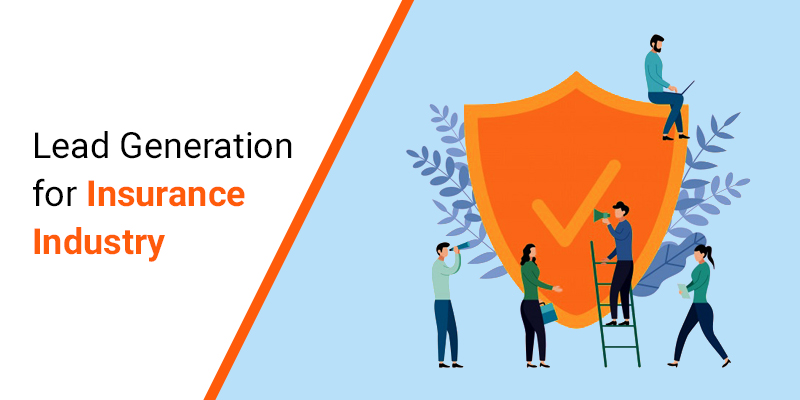 Obtaining hot, validated leads for your insurance business is now made easy with Emarketz's tailor-made lead generation service. Get your prospects before your competition finds them and have a lucrative & long-term business.
Statistics show that around 52% insurance companies reported quality lead generation as the greatest challenge they face. Another 47% revealed that leads volume is their second greatest pain point. Rapidly changing demographics, laws, and technological advancements have further made lead generation a bitter pill to swallow for many insurance companies.
Increase your sales volume
Imagine starting your day at work with 7+ leads in your inbox. Can there be a more productive way to start your day? Presumably not! But generating qualified leads that guarantee conversion is a hard nut to crack for insurance companies who are dumped down on the very first mention of the word on call. Coming in your way are several other hardships such as:
Consolidating lead data from multiple sources

Inability to track close & contact rates

Changes in data processing and GDPR process

Lack of knowledge/understanding among the population about insurance terms and policies

Lack of identification of 'triggers' or user interests (which implies inability to modify services offered)
Insurance industry having gone through the ups & downs; bulk data, set of external partners, and complicated internal systems pose as a messy situation which needs to be put in place to be able to offer something meaningful to clients. Marred by technology-driven, digitally-run modern businesses, budding insurance companies, retiring firms, companies on the verge of expansion, are on the crossroads of surviving and thriving owing to low quality leads.
If you have already burnt your hands running after useless lead generation, you should simply stop wasting your chunks of money and time on leads that won't convert at all and rather, invest in a lead generation specialist which offers both volumes and quality. We, at Emarketz, have figured out effective and cost-effective lead generation tactics to me to help you convert 'cold calls' to 'clients'.
Here are too many "experts" within the organisation trying to steer and course correct marketing strategy. No sooner does a lead generation program start to gain momentum, when a senior executive decides to pull weight and changes everything. Any opportunities that were being worked upon are then lost and the team has to start all over again.
Finding referrals through networking with various organisations

Using unconventional marketing tools with limited/non-existent budget (Guerilla marketing)

Using a mix of gated and ungated content

Value-adding, niche specific webinars

Cold calling our targeted calling list

Educational content publishing for increasing awareness among masses

Building your brand image as a valuable and trusted insurance resource

Web forms, landing pages, CTAs, quick links, etc.
With the aid of our highly skilled team consisting of SEO experts, web developers and designers, digital marketing specialists and content writers, Emarketz has developed a pool of interactive websites specifically for the insurance sector. Fetching high-traffic through our well-researched and tested tactics and then retargeting to your product/service offering is done with dexterity and skill.
Increase 'your' brand awareness through 'our' remarketing tactics
Remarketing has now become a mandate for any business that is 'online'. Without remarketing, there is a high chance of losing out on potential customers, with visitors simply leaving websites anonymously. It helps you gain leads by posting ads on other websites/blogs/ articles, reach your target visitors, increase conversion and enhancing your sales funnel bottom line.