The industrial products sector has gone through a renaissance. The sector producing finished products utilised viz construction and manufacturing industry, is experiencing transformation on both the physical as well as digital world coverage.
With the growth in the marketing expenditures of such firms, the expectations for sales outcomes is on a rise too. However, so far the results have not been great on a large scale over the past five years.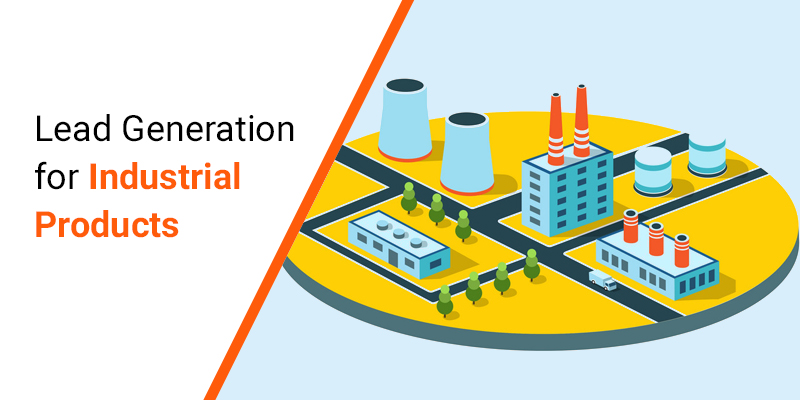 Finding new leads is like shooting fish in a barrel. Get in touch with Emarketz and put a screeching halt to this bafflement by obtaining hot leads for your business.
Technology and globalisation are making a huge impact on the industrial product sector like none other (and like never before). With this, the archaic method of generating leads simply doesn't work anymore; traditional newspaper ads have been replaced with modern tactics which target consumers but also burn a hole in the pockets.
You gain nothing (but a missed opportunity) out of prospective buyers visiting your redundant website but vanishing away anonymously. Finding it difficult to sell 'big-ticket' products in the wake of this shift is no news given the current industry scenario.
A wise mix of traditional as well as conventional marketing/sales tricks with SEO know-how implemented by an expertised team is the only remedy. Capturing, nurturing and converting these leads is what is required to heal and save your business from starvation.
Fill your sales pipeline up to the brim with our unrivalled lead farming tactics
In order to compete and upgrade your legacy, it is essential for you to have potential customers. But in today's research-driven and overcrowded marketplace, it can be extremely difficult for you to find leads that cling on to your business. 35% of industrial marketers report that generating well-qualified leads is the greatest aim of their extensive marketing activities undertaken. Some of the difficulties faced in generating leads are:
Poor website foundation (a common issue with the industry)

Funneling qualified webpage traffic out of the online wilderness

Inability to focus on customers who are comparing & evaluating your buying options

Identifying sales funnel is a major impediment

The sector is limited by appropriate staff and time for marketing activities

Lagging behind in technology upgrade due to years of sluggish growth (even decline for some)
Emarketz serves as one stop destination for all your lead generation problems. With over a decade of experience, our team pours in considerable amounts of leads for you by combining its SEO skills with marketing tactics in the education & training sector.
Focus is laid on building your ROI by generating leads via strategic mix of traditional and trending approaches.
Using ROI calculator for marketing activities

Capture visitor's attention through display ads, direct Emails,

Using high-resolution, SEO optimised product images with descriptions

Persuasive click buttons/links (CTA)

Content targeting to offer industry-specific solutions and tips

Live chat for instant response and query resolution

Keeping a track record of visitors' information, past website interactions and company's sales conversations.
Our greatest leads attracting tool for industrial products
Responsive websites with killer content that urges them to buy.
We DO NOT advertise your product/service! Yes you read that right. Instead we solve the pain points on your target buyers by solving the problems faced by them. This is done regularly with scheduled blog posts, webinars, targeted content, and make this content omnipresent digitally! Websites, landing pages, social media profiles, mass emailing, are the epicenter of our innovative conversion strategies.
Nurture your 'leads' and convert them into 'sales'
With the help of our dexterous team comprising of web designers & developers, SEO experts, digital marketing specialists, and content crafters, we have developed pool of websites for almost every domain. We post engaging content/ads that attracts more traffic and captivates user interest. The first step in the process is therefore placing an add pertaining to your business in a highly visited (or high-traffic) website.
Henceforth, we keep a close eye on visitor intent, activities and page visits. Analysing their scroll time and portions on-screen, we judge their needs and then retarget them to your services. Upon receiving enormous traffic, we convert the web visitors into leads.
Even when the visitor has abandoned our website, we use effective remarketing tactics and present your ads wherever the visitor moves. This is followed by sending follow up Emails (which are more likely to be responded) to 'interested' web visitors.
This is exactly what Emarketz does for you with the help of its robust and much-acclaimed leads generation specialists.
Visitor trajectory on our high-traffic websites
Step1- Visitor arrives on our web page/landing page/blog post/web form
Step2 - Scrolls through the page
Step3- Filled up a form/clicked a CTA/asked for a quote
Step 4 - Positive response (seems interested)
Step 5 - Verify the details of visitor
Step 6 - Share the lead with you ( upon authentication)
So , basically what we do is converting
a major chunk of our anonymous traffic into validated leads for your business with their details.