We can never expect the household services sector constituting sanitation, electrical services, plumbing, pest control, home maintenance (like exterminators, window washers, etc.), etc. to record a decrease in demand! With a clearly established, never-ending demand for these services, there is a plethora of opportunities for anyone in the business.
But with such overcrowded, easily accessible markets comes undue competition which must be subdued to cover expenditures, let alone earn profits. Quality leads (as well as volumes of it), is a cog in the wheel that runs your business.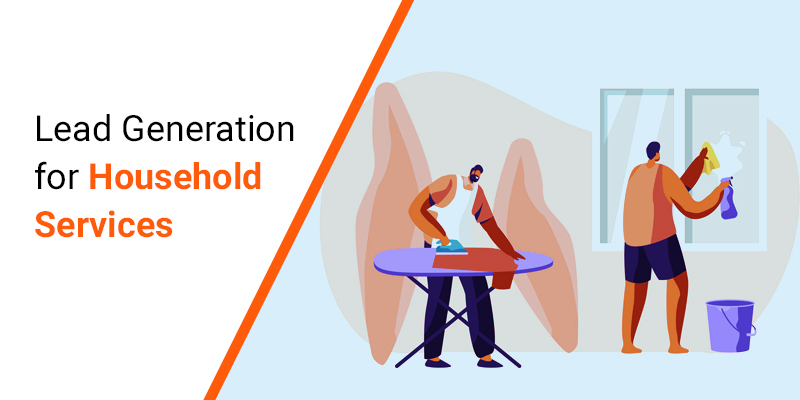 We, at Emarketz, have devised the most successful, fool-proof amalgamation of sales and marketing tactics that can keep your sales pipeline brimming throughout the year.
When every lead counts: Analyse and then, Strategise!
Reaching the bottom of your sales funnel is a task in itself; it mandates identifying your target audiences, recording their intentions, monitoring their online activities, and analyzing their unique needs. Every business is out there to achieve its dream of soaring leads, but to grab each lead opportunity, one needs to have complete knowledge about traditional as well as conventional marketing techniques, sales tactics, and technological innovations.
Although you give your best to fill your pipeline, the rapid advancements, fluctuating consumer trends, lagging technologies, transforming market landscapes render your efforts futile. Some other grave issues faced by household service providers in generating leads can be listed as below:
1) Inability to control/segregate the type of leads obtained
2) Fragmentation of the market when it comes to supply
3) Nurturing long-time customer relationship
4) Overpowering user preference for geographical closeness
5) Locating users or target audiences for your services
6) Difficulty choosing a readymade or tailor-made conversion path
7) Redundant websites with the slow loading speed, fussy navigation, lack of mobile responsiveness, poor keyword optimization
8) Aligning sales and marketing team goals
Your marketing team must deliver 'sales-ready' leads to the sales department, which then must be equipped enough for 100% conversion. Aligning both these teams and their members' activities is a cumbersome and tolling task.
Consider This: a full-fledged leads generation team who makes a judicious mix of sales and marketing tactics for assisting you in generating, nurturing and closing leads with a guarantee of dearness and loyalty. This sounds like a perfect solution to your bucket of problems.
With the right process and techniques in place, your leads can roll down towards conversion and keep your revenue pipeline abreast.
A good mix of modern sales tactics used by Emarketz, that converts your leads into sales are:
a) Integrating and creating multiple touch-points through Email marketing for contacting your target prospects
b) Building your brand awareness through online forums, communities, target groups, etc.
c) Localized by Best SEO Service Company
d) Clearing unnecessary/outdated data and providing you valuable & up-to-date datasheet
e) Helping you make data-driven decisions
f) Integrating live chat support systems on responsive websites
g) Ensuring quality, scale, and cost-of-acquisition targets
Remarketing: A powerful approach that drives your sales
Remarketing is literally our favorite tactic for 2019! It not only helps us place targeted ads for our anonymous visitors but also assists the process of brand awareness.
Some of the efficient remarketing strategies deployed by our Online lead generation services specialists in order to convert visitors into leads stand to:
1) Search - Targeting our anonymous website visitors
2) Display - Utilising GDN and other display platforms to target the users
3) Video - Targeting users through video in Youtube
In addition to this, we use our chunk of website traffic and convert them into leads for your business. Multi-stage verification is carried out to offer you only validated leads for the highest conversion rates.