Education is an essential prerequisite to acquiring knowledge and upgrading skills. The education and training services industry offering academic education, technical instruction, training modules, etc. are increasingly looking forward to an innovative yet pocket-friendly approach to streamline the learning process and strengthen communication between students, management, and teachers. While doing so is a great job, it requires a mandatory but hard-to-find ingredient called 'hot, validated leads' for keeping the business afloat.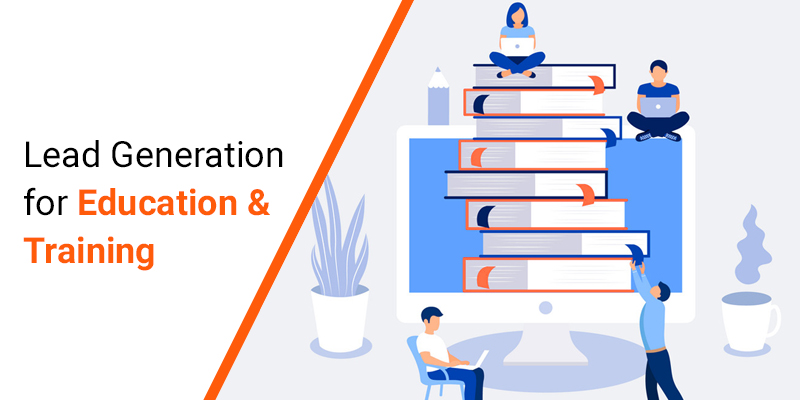 Emarketz helps create valuable and closable list of prospects of your business like a pro.
On the foreground, education and marketing seem like a world apart. But therein lies a common point: even education and training services industry must look out for possible ways to expand and proliferate its revenue which will fuel up the process of serving the masses better. And, the only way to continue to grow aesthetically is to procure 'hot leads' in the current highly competitive platforms.
Lead generation is a key pain for 60% of marketers in the education industry, and is unlikely to change for another half a decade. Reaching out and engaging potential clients is no walk in the park when it comes to competing with renowned educational establishments across the country.
Whether you are neophyte in providing short term courses, distance learning courses, training modules, etc. or an entrenched educational institute, leads that make sense to your business are need of the hour.
Fetch leads that are here to stay
We have a proven track record of serving as robust lead generation partners for schools, colleges, raining institutes, educational academies, universities, etc. fueling their enrollments with our 'out-of-the-box' lead generation and lead nurturing activities.
Long story short, on the advent of a user to our highly engaging and responsive websites, we thoroughly inspect if the user is interested in your service. Those who qualify are 'retargeted' and 'remarketed' using a judicious mix of our proven strategies, to give you what we call as 'validated leads'. Increasing the response rate to your follow-up mails and calls, we deliver you well nurtured leads in fastest time possible.
Simply put, we generate, qualify, and nurture leads to convert them into new business opportunities.
Beat the competitive heat with targeted lead generation tactics
It's no secret that education and training landscape has become increasingly competitive and is indulging in fierceful marketing. The global competition with rising number of well-informed customers is further intensifying the educational market scenario.
Although an increasing number of enrollments is a great way to proliferate revenue, the hard question is how to earn these student enrollments or admissions at lowest costs and minimum time? Additionally, several other hardships need to be faced in the way to increased conversions:
Measuring ROI for marketing campaigns

Unable to control the long sales cycle of education industry

Regulations in using keywords (like employment) in advertisements

Targeting content for international students

Getting unanimous consensus (throughout university panel of directors) on lead generation tactic to be undertaken
If you are suffering from the same despite of offering world-class educational training services fueled by renowned faculty and best-in-class facilities, it is time you gear up and not just survive, but shine through 'in the jungle'!
Our package of innovative practices and well-researched strategies, offer tailor-made lead generation service to help you focus on your core educational activities. In short, we do all the heavy lifting for you!
Use mobile enabled and relevant landing pages, web forms, clear CTAs, etc.

Organise online career webinars in an effective way

Advertise your workshops on our high-traffic websites

Necessary infrastructure to manage and track leads

AMPs with latest education sector trends, news, announcements, date sheets, etc.
Using websites to generate leads is not as easy as throwing a "click here" button on the home page and watching hot leads pour in. instead, you will need a more strategic approach and user-oriented theme for the same. The pool of websites created by the adroit team at Emarketz, is a wholesome package of content, web forms, CTAs, latest blog posts, easy navigation, and all that is required to instigate, capture and prolong the attention of visitors.
With the help of our web designers, developers, SEO experts, content writers & digital marketing specialists, we try and capture the interest of students, employees, and anyone on a lookout for educational services offered by you and redirect it to your website. Such leads offer a greater chance of getting converted into enrollers.
Retargeting 'our' traffic into 'your' leads
We then use retargeting strategy to remain in touch with the visitor even though she/he abonds our website. Retargeting is a clever way to connect with visitors of a website who may not have made a purchase or enquiry in the first visit. Using our well-researched and verified tactics, we first retarget the webpage visitor, attract them back to our webpage (where ads relevant to your business are placed), upon positive reaction, we gather and verify the details.
Authentic leads for conversion into loyal customers
To ensure that the web visitor is interested in your service, we closely observe his/her actions on our web page. I.e. call on actions, forms filled, queries asked etc. If the visitor shows interest in your service, we verify the details like name and contact details provided by him/her before sharing the lead with your team.