Ongoing rush to optimize business performance has engendered companies to look for new approaches, including outsourcing critical business processes. Account process outsourcing including payroll processing, tax works, bookkeeping accounts, is particularly gaining popularity as one of the most outsourced business processes. It is encountering a great demand on the premise that it frees organizations for diverting all their time, resources and energy to core business while leaving all accounts-related processes to an external service provider.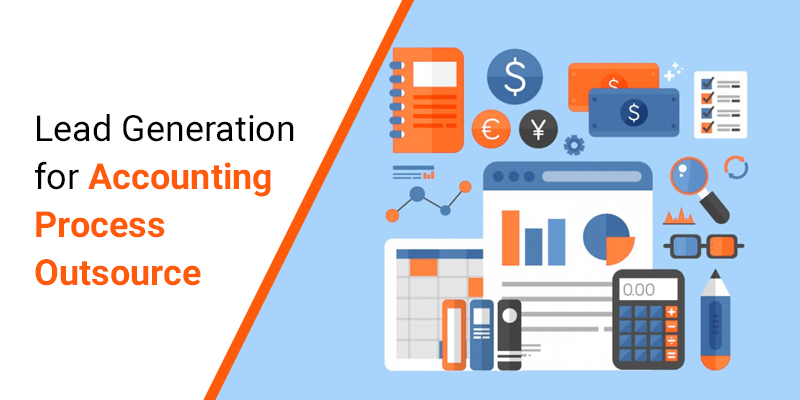 But acquiring these leads is not easy; Businesses must accept that for them to grow they must-visit places quite literally, i.e., across different digital platforms to find leads.
A smart mix of the best from both the worlds (sales and marketing) spiced up with our years of expertise is the best recipe for generating hot, validated Lead generation for your account process outsourcing business
The buying process has significantly changed, compelling businesses to find refined approaches to reach out to prospective customers and get heard through the noise. Although this sounds easy as pie, with plenty of account process outsourcing companies out in the market, reaching potential clients and sustaining in the business world seems impossible.
Emarketz is a powerhouse for providing high-quality leads (with no middleman involved) to help your outsourcing business reach its new heights.
Open your doors to 'hot' validated leads
Validate leads are the foundation of brimming sales pipelines and strong business. However, attracting the real and right leads for your business, converting them into paying customers, is time-consuming and complicated, which mandates:
Providing efficient solutions using marketing automation technique

Monitoring progress of prospects through the sales funnel

Using analytics tools to optimize by Lead generation company process
Fetching useful leads for your account process outsourcing business is tricky and necessitates skill on the part of business executives for overcoming a whole lot of hardships for both service providers as well as buyers;
Difficulty negotiating outsourcing relationships between vendors and clients

Lack of required skills and resources

Inability to identify and track target audiences

Low flexibility for fluctuating business and commercial scenarios

Reluctance for outsourcing crucial information & documentation processes

Low organizational readiness

Lack of awareness in prospective clients about regulatory compliances
The winning formula to generate 3x leads
We know how much accounts process outsourcing could benefit any business; better working capital and cash flow management, stronger vendor relationships, cost savings and compliance with regulatory policies (and therefore, we act accordingly). Our team takes advantage of their up-to-date know-how about outsourcing trends and sales/marketing techniques and adapts the best approach to acquire/optimise meaningful leads for your business. We put our best foot forward in generating leads for your business owing to greater
Emailing to the prospects via 3rd parties

Networking across business sectors and industry verticals

Providing complimentary webinars, summary reports or case studies

Clarification of contract details, rights and changes to occur

Innovation-driven approach and thought leadership

Creating targeted landing pages embedded with appealing CTAs, smart forms, ets.

Multi-channel, multi-platform marketing

Content marketing focuses on engaging & interactive content
Winning solutions for getting rid of 'bogus' leads
With the aid of our most cherished asset, i.e. a team of web designers, content writers, web developers, SEO experts & Digital Branding service specialists, we have developed and promoted interactive and a user-friendly pool of websites (for almost every sector under the sun).
Firstly, we place engaging ads on those websites.

If the user shows any interest in your service, we retarget the web page to targeted landing pages with appealing CTAs, smart web forms, etc.

If the user abandons the website without showing any interest, we track down the visitor on different digital platforms and place suitable ads about the services to instigate brand awareness.

Next, if the user shows any further interest by clicking CTAs, filling out web forms, providing details in any of our targeted opt-in opportunities customized for him/her, we do a double-check.

We verify the information provided by the web page user to ensure that only genuine and authentic leads are shared with you.