Social media slowly crept into our lives and became the focal point in our lives. As per statistics, about 68% of people across the globe use various social media platforms. With its ever-growing usage, businesses are leveraging this platform on an ad hoc basis for their marketing purposes.
As the year progresses, social media marketing constantly evolves which one cannot simply ignore. Some of the advancements in digital marketing include chatbox, live streaming, artificial intelligence, video, etc. However, merely leveraging these evolutions without having killing strategies will add no value to your business.
According to a report, 72% of the customers who have had a great social media experience with a specific brand are likely to recommend the same to others. Therefore, it becomes a necessity for you to have a robust social media marketing strategies and implement them in an effective manner.
Leading Digital Marketing Services always gives scope for improvement, if you have been using this technique to reach out to your target customers, yet have failed in achieving the goals, then it's high time you rework on your marketing framework.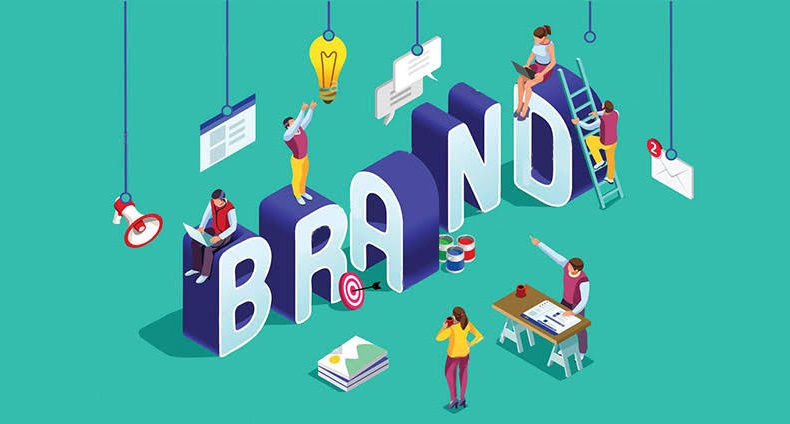 Here are the proven steps to develop a sure-fire marketing framework to drive your business growth
1. Set relevant & energizing goals - One of the most challenging, yet most important tasks is to determine and set realistic goals. The chosen goals must align with your business objectives as a whole. While selecting the goal, ensure it is SMART ( specific, measurable, achievable, relevant and time-bound) and audience-centered. Choose a big goal and break them into monthly & quarterly key performance indicators (KPIs) such as audience growth, frequency, traffic generation, etc. Also, make it a note to identify the goals in two terms: primary and secondary. The primary goal will reflect your topmost priority, whereas the secondary goal will describe the purpose of each channel.
2. Identify target audience - Not all social media users are alike. Focus on reaching three main audience groups.
Most valuable personas (MVP):

To meet your primary goals, you need to use social media networks the same as that of your MVP. Invest in developing a relationship with them as they can give you high returns.

Aspirational audience:

Although this category audience is not your immediate priority, concentrate on them as they can help you grow in your upcoming 5 years.

Influencer audience:

Determine who influences your customers and in return, take necessary measures to engage the influencer.
3. Develop a channel strategy - Prior to choosing the right platform, identify
Primary channels for your organic content:

Focus on the primary media channels. Establish a link between the priority of goals, resources on the platform and time investment. For instance, if your primary goal is customer engagement, then you must be able to track the engagement. If you are unable to do so, then it becomes your secondary channel with less investment.

Secondary channels for future opportunities:

If the audience is moving towards a new platform, then it must be on your radar. Opt for 80/20 strategy, where 20% will be invested in a smaller subset of your channel. For example, 80% of the time & budget are allocated for promotion on Facebook and 20% on Instagram.
4. Design content strategy - You need to have niche content to be successful on social media. Do not include too many promotional elements. Balance your content with a blend of informative and entertaining content. Choose content that speaks to the users' impulses & anxieties, has the ability to convey the message directly and implements proven formulas. Also, ensure to include visual content such as images, videos, etc. Such content can capture the attention of your target audience 40 times more than the written content, and about 65% of the customers are likely to purchase a product after viewing the video.
5. Amplify content distribution - Gone those days when you used to spend a penny on content distribution. In recent times, merely having content and not amplifying it adds zero significance to the marketing outcomes. The content can be amplified in two ways.
Using paid social media: Paid or Social Media Buying Service is a powerful channel. It lets you reach the audience with what they want.
Developing relationships with customer influencers:

This method is about earning the media and not paying. Identify the influencers and perform content distribution. This lets you reach your target audience organically.
6. Plan the execution - Manually posting all the content may not result in the best results. Assess the process, people and the publishing plan. The publishing plan includes
Selecting content creator, analyst & community manager

Defining weekly, monthly and quarterly based tasks

Establishing a process for evaluation
7. Measure the results - Keeping track of the progress and results of the strategy will help you determine its success rate. Keep an eye on social media metrics and check how the strategy is progressing. Look at the analytic section on social media platforms or conduct a survey and discover the impact of your marketing technique.
Social media marketing can be hard, but its benefits cannot be ignored. Fine-tune your marketing strategy, acquire potential customers and reach the bottom of the sales funnel.